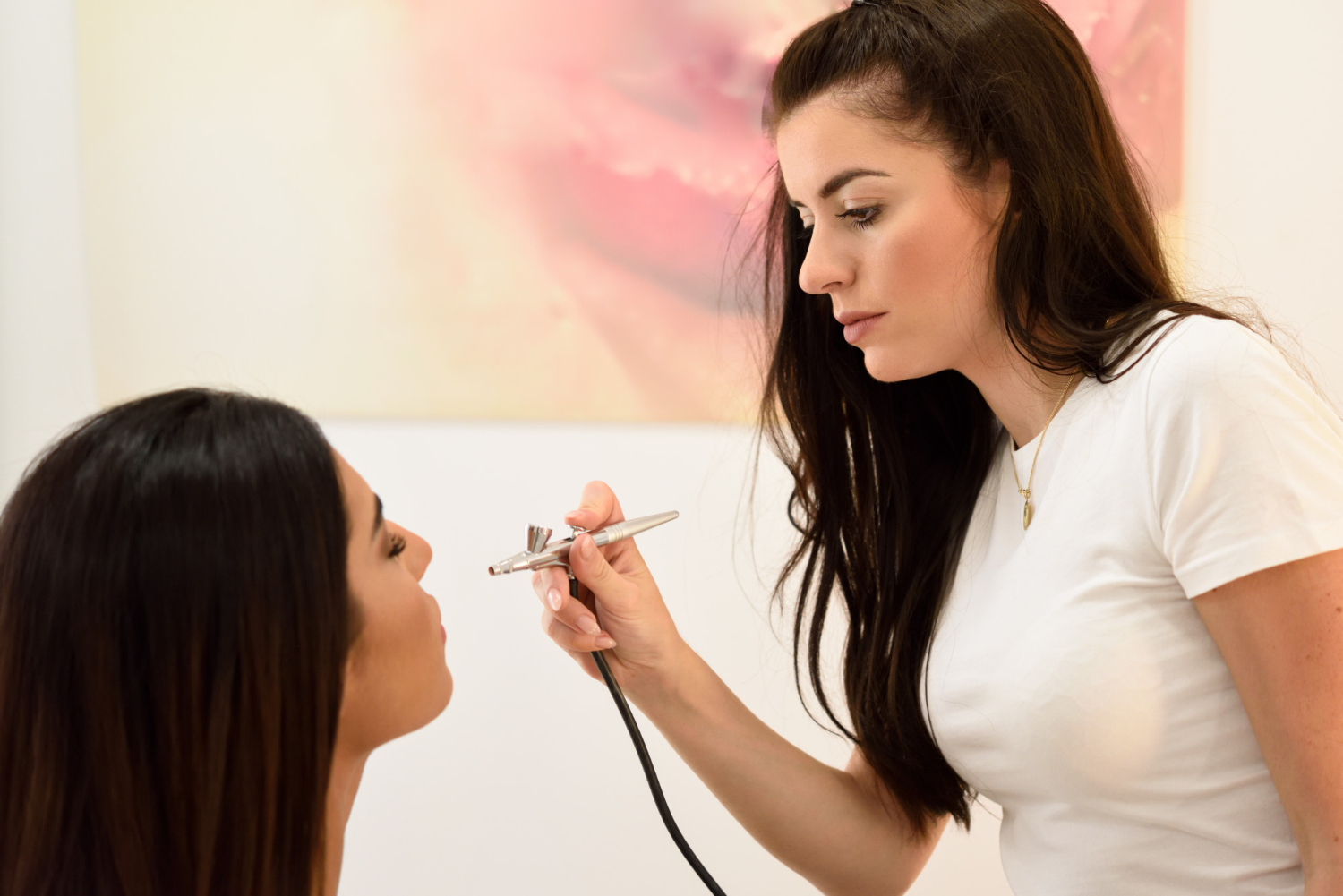 You must have seen actresses and models on your Screen with flawless and gorgeous makeup and wonder what sort of magic they do on themselves to look so beautiful. These days, many celebrities use airbrush makeup, which distributes a fine layer of sophisticated makeup on your skin with even coverage. Many models and actresses pair their fine-tuned airbrush look with Silver Figaro Chain, which adds a captivating look.
Maybe some people find the idea of wearing airbrush makeup every day a little over the top, but it has many practical uses if you are well aware of your looks. If you are new to airbrush makeup, you may find it challenging to use, but you will become a fan of its effectiveness and quickness once you are used to it. If you are concerned about its hygienic standards, let me assure you that it's a lot better than traditional brushes. You have to clean the brushes every time before applying makeup to your skin; you don't have to worry about any precautionary measures to use airbrush makeup.
Professional makeup artists have diverse opinions about traditional and airbrush makeup. Both have their advantages, but since we already know about the conventional makeup uses, let explore the ways airbrush makeup advance your beauty and gives you a fabulous look:
Minimal and natural look with airbrush makeup
Airbrush makeup does not look cakey or heavy because it is not applied with a brush or sponge, but sprayed does not form creases or fine lines on the skin. It creates a seamless and uniform transition from your face to your chest. This will give you a glowing and natural skin look. As you know, everyone cannot have incredible natural beauty like Jennifer Aniston and Amal Clooney, but an airbrush can help you fake it. Airbrush is your partner in embarking on this no-makeup – makeup journey. Another way to get a minimal and natural look with the airbrush is to couple it with primer to get a smooth base.
Straight up flawless coverage
Well, the main flex of airbrush makeup is its smooth and uniform airbrushed look. The fine mist layer of the weightless makeup covers dark circles, rosacea, scars, hyperpigmentation, and blemishes. An added advantage is that it's buildable; you can wear it every day per your mood and requirement. Airbrush makeup gives an even application and a consistent makeup distribution on your face. The overall coverage is quite light-weighted yet buildable. It is best for concealing imperfections. It looks great in photos and on-screen and can last hours without forming any creases or lives. It works perfectly well on mature skin, as it makes it look classy. You can choose various options and a range of shades to mix and create your best match with airbrush makeup. Usually, silicon products last longest on the skin, so consider consequences with silicon if you need a long-lasting makeup look. Airbrush makeup is extra support to a range of mists to complete kits, a primer, bronzer, and blush. And if you are desirous of making a different trendy look, choose a canister of foundation.
You can mix shades for the perfect match
Foundation is the essential part of any beauty look; it is a total game-changer. If your shades are not blending properly or the shadows reflect off colors, it will completely ruin your whole face. It is a significant skill to achieve a flawless foundation. Even many seasoned makeup artists struggle to achieve it. But, now it with the help of airbrush make, it is easier than ever before. Airbrush gives you the freedom to mix different shades of foundations and mists to mix and match your ultimate look. In the airbrush technique, the makeup foundation oxidizes with air when sprayed out of the gun. In this way, you can witness the most realistic color of the foundation on your face.
On the other hand, there is no option for experimenting with other makeup techniques, and it also takes almost 20 minutes to show up the actual color. Mixing and finding the best skin match gives the makeup artist a high level of control in terms of coverage. Airbrush makeup is the best product for people with oily skin, skin with dents, and problematic skins, as it creates silicon makeup that can hold on the skin for hours.