What is airbrush makeup set?
The airbrush makeup set usually contains multiple different airbrush makeup tools, parts or accessories. Take Pinkiou airbrush makeup set as an example, the Pinkiou airbrush makeup set contains tattoo airbrush, nozzle wrench, eye dropper, instruction, 0.3mm nozzle, 0.5mm nozzle, 0.5mm nozzle cap, 0.3mm jet needle, 0.5mm jet needle, fast joint, oil/water separator, air hose. Every item in a makeup set has its purpose, so an airbrush makeup set can solve all the problems in using airbrush makeup.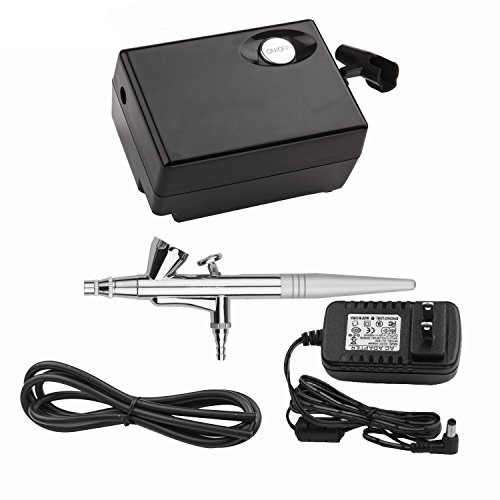 Why should you choose an airbrush makeup set?
First, you can get more for less. If you buy the airbrush makeup machine and related accessories separately, the price of everything will be more expensive; if you buy the airbrush makeup set, you can buy a whole set of airbrush makeup tools at wholesale prices.
Secondly, the airbrush makeup set already contains all the necessary things for airbrush, you don't need to buy additional accessories, so it is very worry-free.
Another point, the airbrush makeup set usually comes in a nice packaging, which is perfect for storing small airbrush-related parts, it is easy to carry, and it is not easy to lose things.
What are the best and most affordable airbrush makeup sets?
These are some airbrush makeup sets are well-received by beauty salons, tattoo studios and individual tattoo lovers
1, Pinkiou Airbrush Makeup Kit Spray Gun Set With Mini Compressor For Cake Decoration Nail Painting Temporary Tattoo Hobby (Art Black)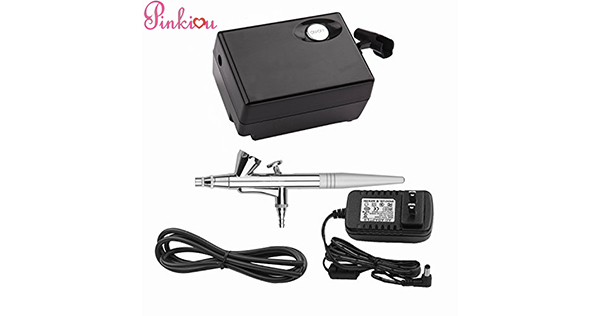 Package Included:
1 X Air Brush
1 X Air Brush Holder
1 X Air Compressor
1 X Air Hose
1 X AC Transformer
1 X Instruction for Compressor
1 X Storage Case for Air Compressor