Here we'll introduce how to lighten skin naturally, in particular how to lighten age spots. Age spots, also known as liver spots, is just one of many skin blemishes or discolorations that could benefit from the application of a proper topical treatment.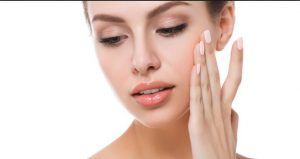 Cause we focusing on natural treatments on lighten the dark spots on your skin,we ignore the dermatological or the surgery procedures.Also those is a expensive ways and also do not provide permanent! so unless you want do a expensive prosfessional procedures way at your life,it is wise to use our natural topical treatment here.
So how to lighten your skin naturally?
we can use the fruit,As we know many natural extracts is come from herbs,certain fruits and even plants, Most of the precious cosmetic materials are derived from the essence of plant extracts.Formulated into a topical cream, these can be the perfect solution to your problem.
After testing we've found a few substances in particular that provide good results when used in a topical skin care cream:
Extrapone Nutgrass Root
This is derived from a plant that grows in India, and has been used in Ayurvedic and Chinese medicine for thousands of years. It has now been formulated as an active ingredient in certain skin whitening creams with great success.
The added bonus is that Extrapone was initially developed as an anti-irritant for the skin before its whitening properties were discovered, making for a very gentle whitening experience.
Alpha-Arbutin
This water soluble ingredient has become popular in skin lightening creams. It is derived from the bearberry and naturally whitens skin by inhibiting melanin. Alpha-arbutin has proven its worth in clinical trials for the reduction of uneven skin tone and has also been used effectively to lighten age spots.
The best way to start on your journey to natural skin lightening is to pick up a cream containing any of these two great ingredients. You won't have to cope with the irritation of harsh chemical products or the hit and miss nature of home remedies.
Age spots are stubborn and won't be faded easily.But by using proven natural ingredients like Extrapone Nutgrass and Alpha-Arbutin will raises your odds of success considerably.