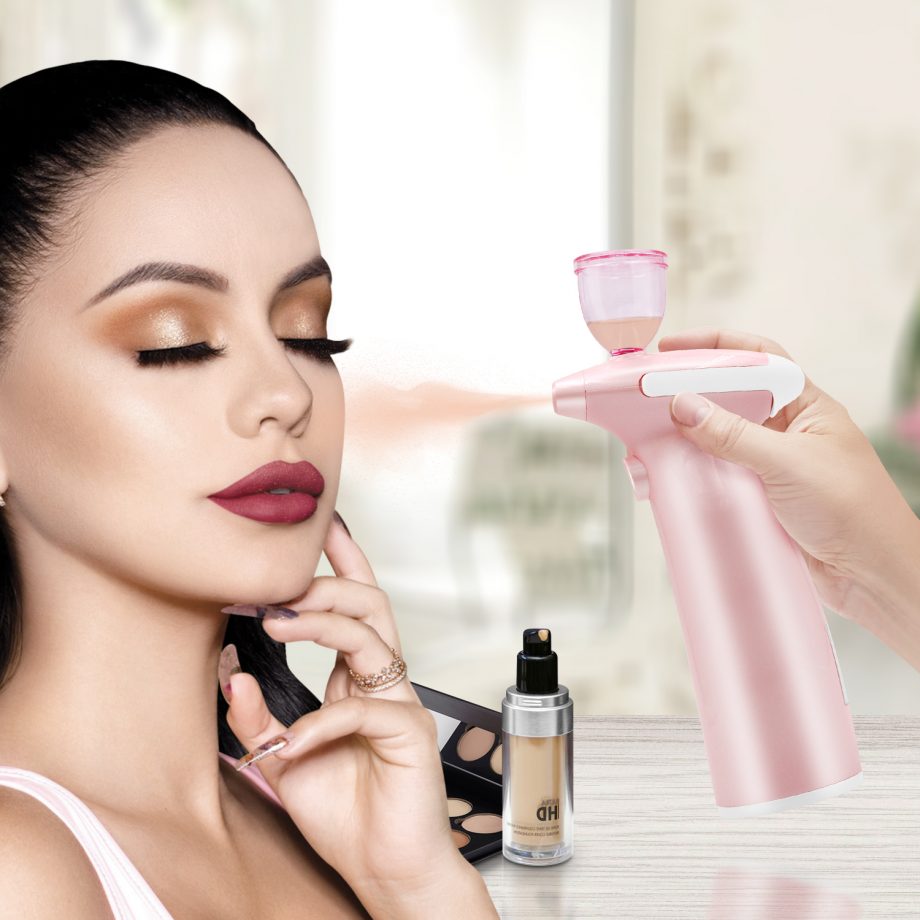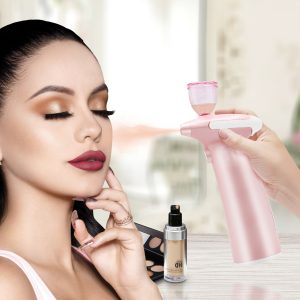 Specifications
Battery: DC 3.7V 1500MAH
Use Time: 90 minutes
Air Flow: 7-10 L/Min
Pressure: 10~15 PSI
Input Voltage: 100V -240V
Item Size: 15.6*5*8.8CM/ 6.14*1.97*3.46IN
Package Weight: Approx. 560G/ 1.24LB
Note: Automatically power off every five minutes.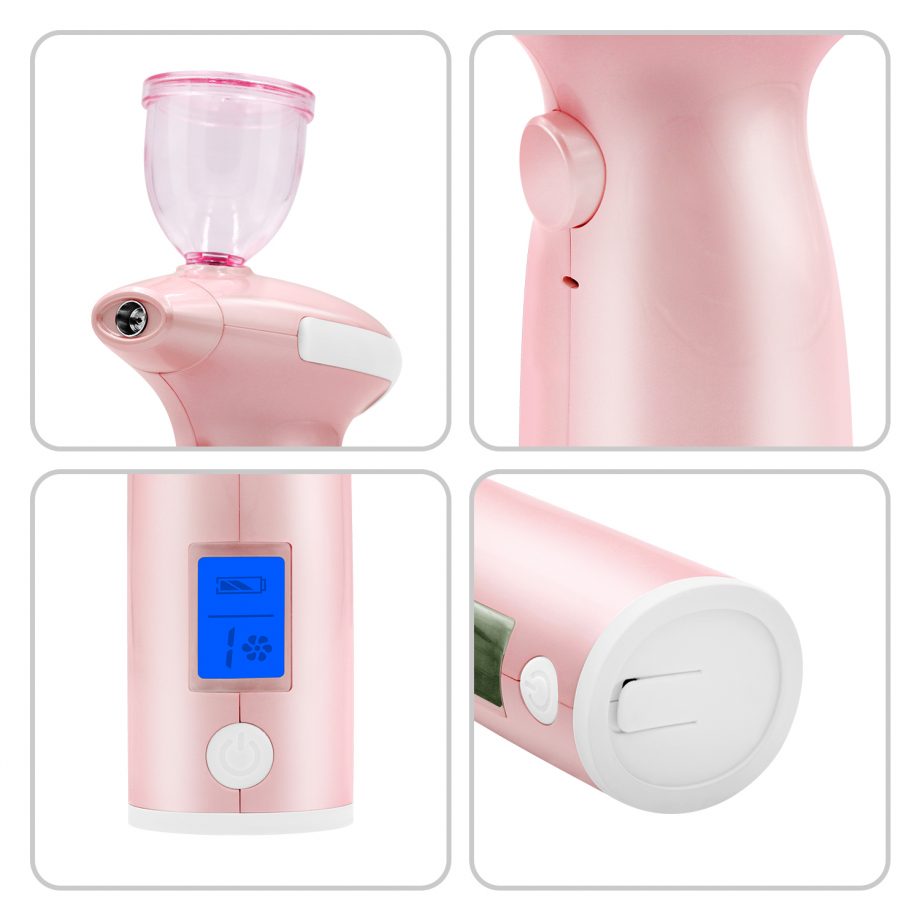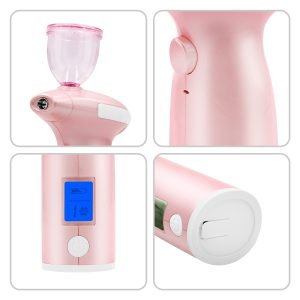 Please make sure you are using water-based pigment which is less than 3000 mpa.s to fill into the airbrush.Based on the current air compressor,it can't spray out too thick pigment.
High Pressure Injection
With high pressure patented air compressor design, produce fine atomization and fast cover your skin, better absorb water-based foundation.
Airbrush Structure
Same Function as a metal Airbrush Spray gun. But better designed in one piece structure to meet the portable use. You can adjust nozzle and righten system to get different spray effect just what you have done before.
Speed Adjustment
2 power modes for different use.
Press deeply to use for airbrush water-based foundation application.

Press slightly to use for skin moisturizing.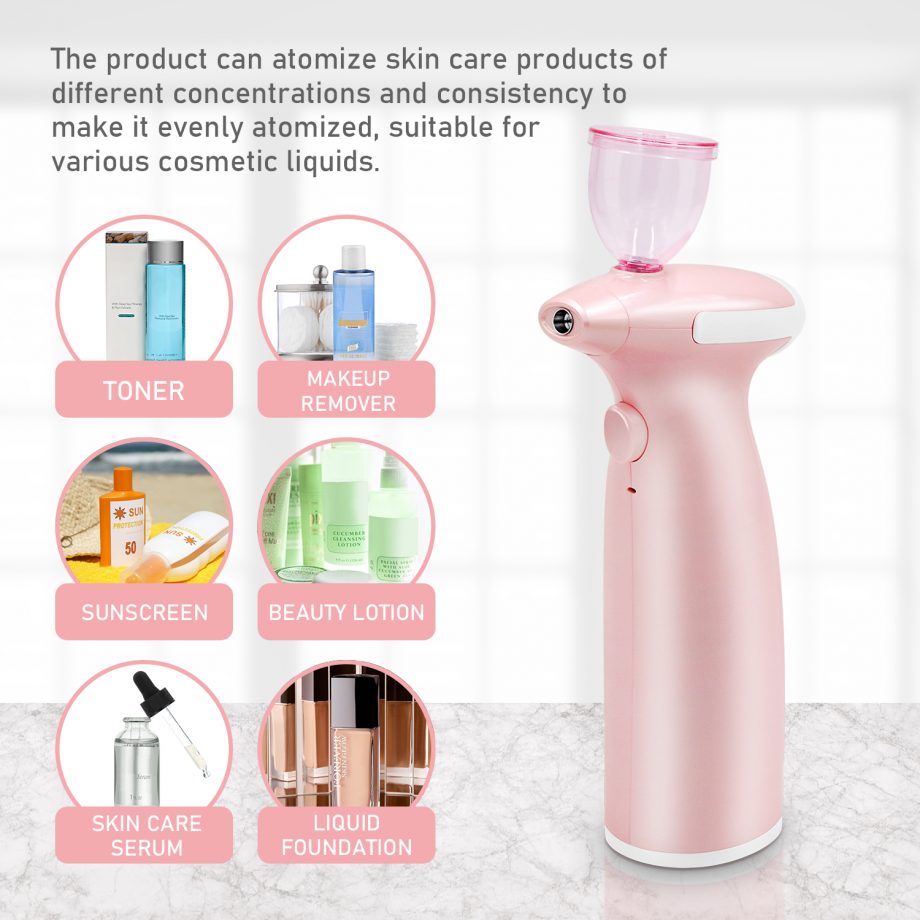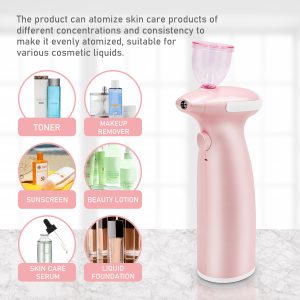 Multi-using Area
Suitable for various cosmetic liquids including toner, lotion, water-based foundation etc.

Widely used for makeup, face painting art, commercial business use, temporary tattoo etc.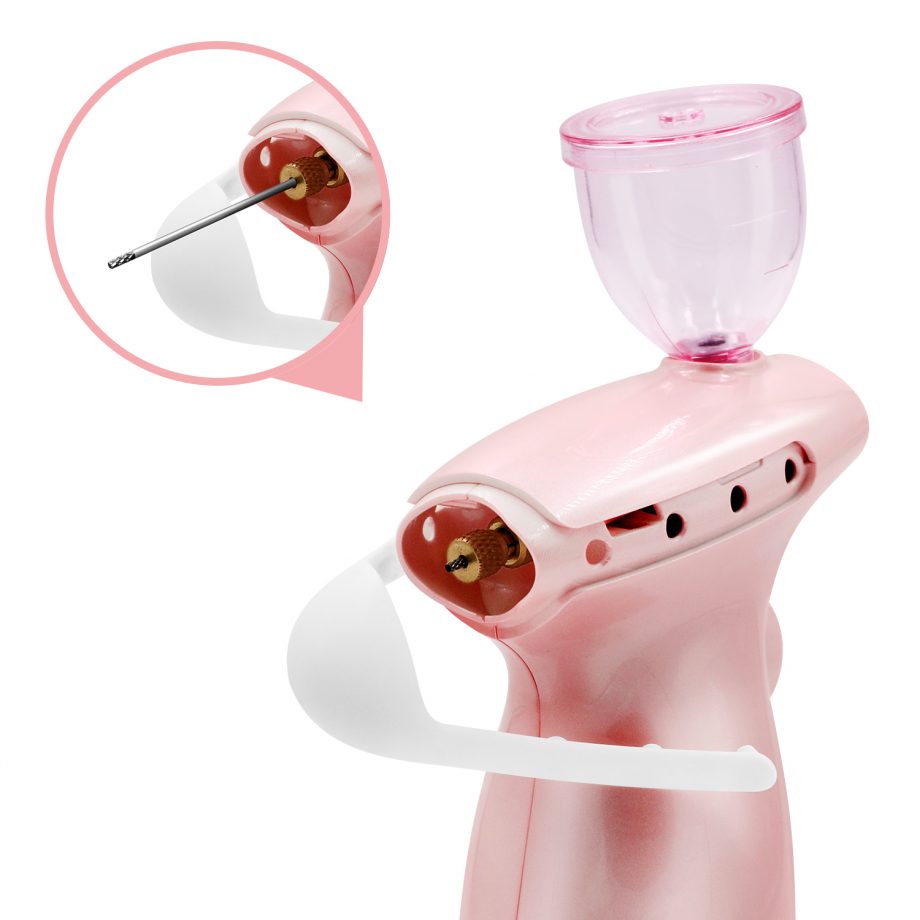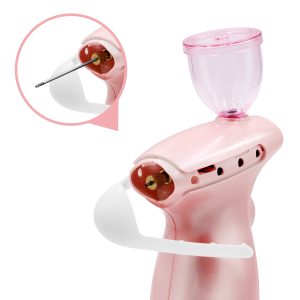 Daily airbrush cleaning procedure:
Daily airbrush cleaning procedure:
Open the silicone cover,unscrew the nut and pull out the needle to clean;
Reinstall the needle in and tighten the nut;
Add some water and press the button to clean After installing the silicone cover;
If there is an abnormal, please check whether the needle is installed in good
How to clean the nozzle ?
Unscrew the nozzle cover and turn on the switch, put the nozzle in the water and press the button to clean;
Turn off the switch and put the nozzle cover on.
If you think it not being clean, you can use a cotton swab to clean the nozzle again.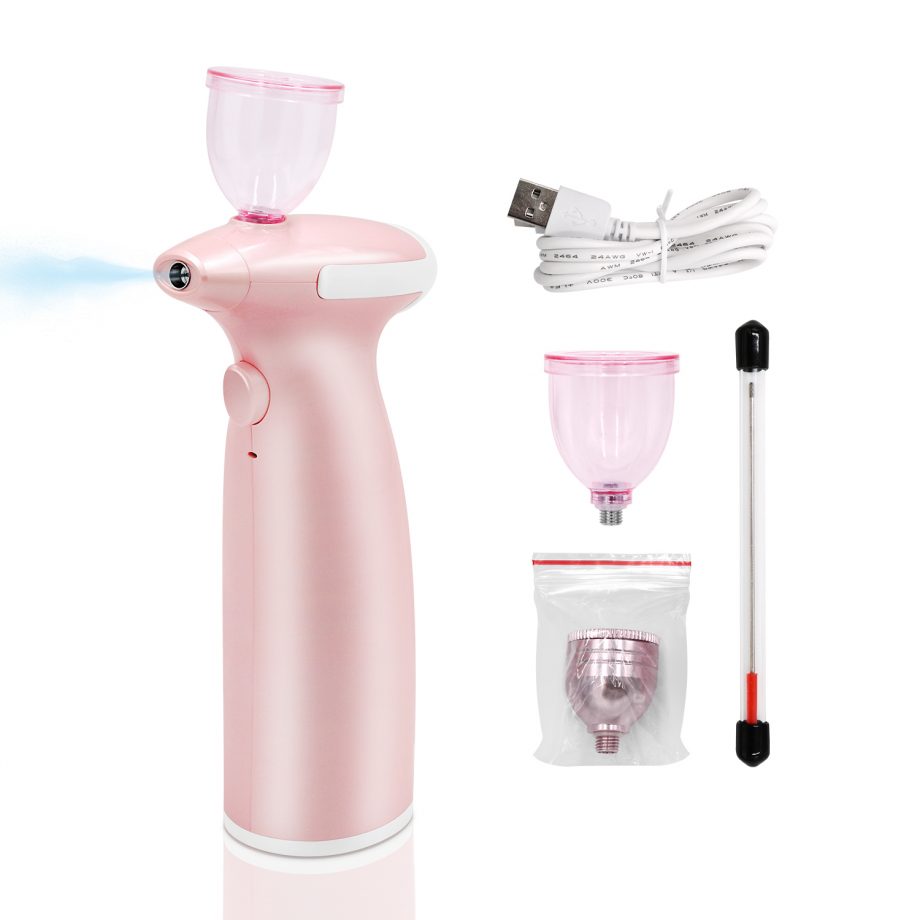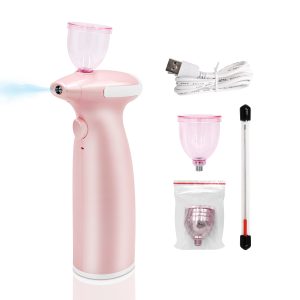 Package List
1 * Main Machine
1 * Cable
1 * Silicone Cover
1 * Silicone Base
2 * Water Cup (1*15ml cup+ 1*2CC cup)
1 * Needle
1 * User Manual