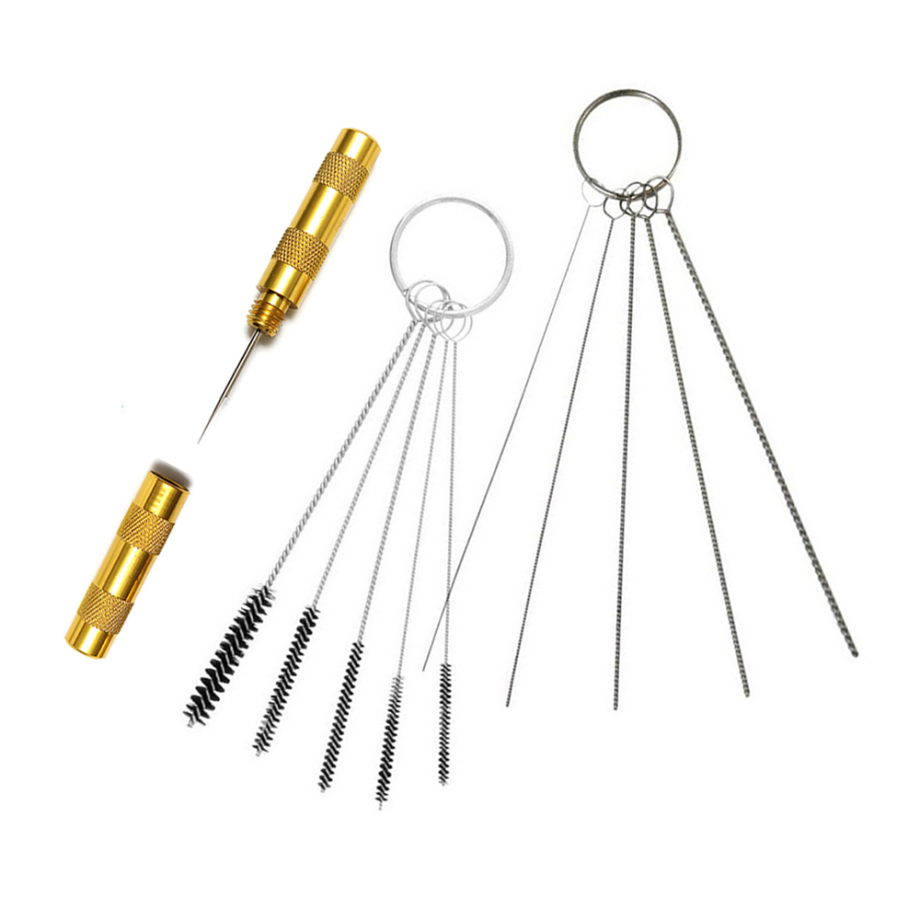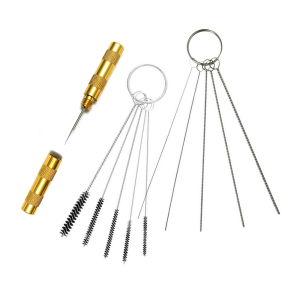 Set Airbrush Spray Cleaning Repair Tool Kit Stainless steel Needle Brush Set
Perfect for cleaning your fine detailing air brushes Spray guns and tight places no other tube brush can get to.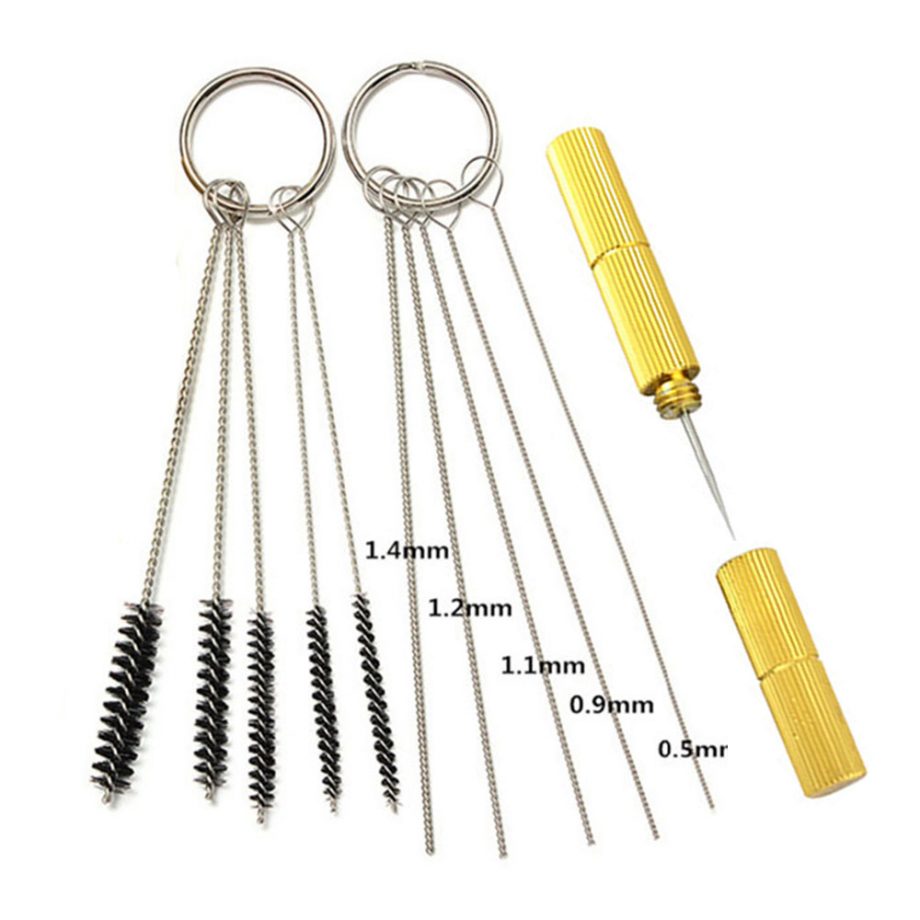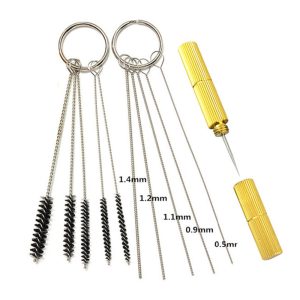 Airbrush Wash Needle
Wash Airbrush Nozzle
Cleaning Nozzle Cap
Airbrush Cleaning Brush
Cleaning airbrush cup and body
Airbrush Cleaning Needle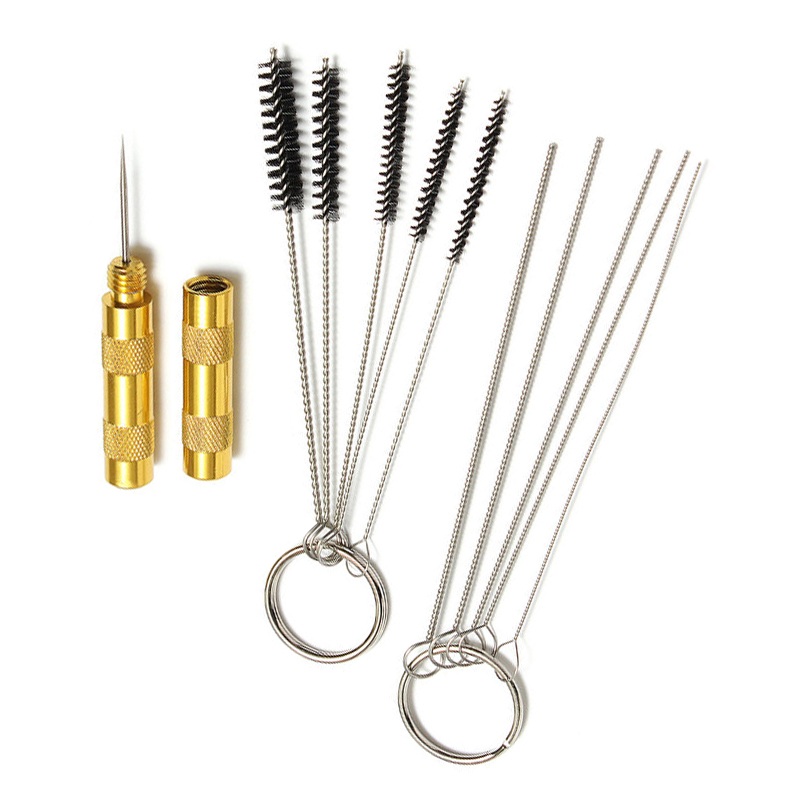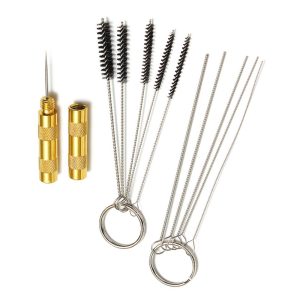 Package included:
1X Golden colour needle tool
5 X Stainless steel needle tool
5 X Brush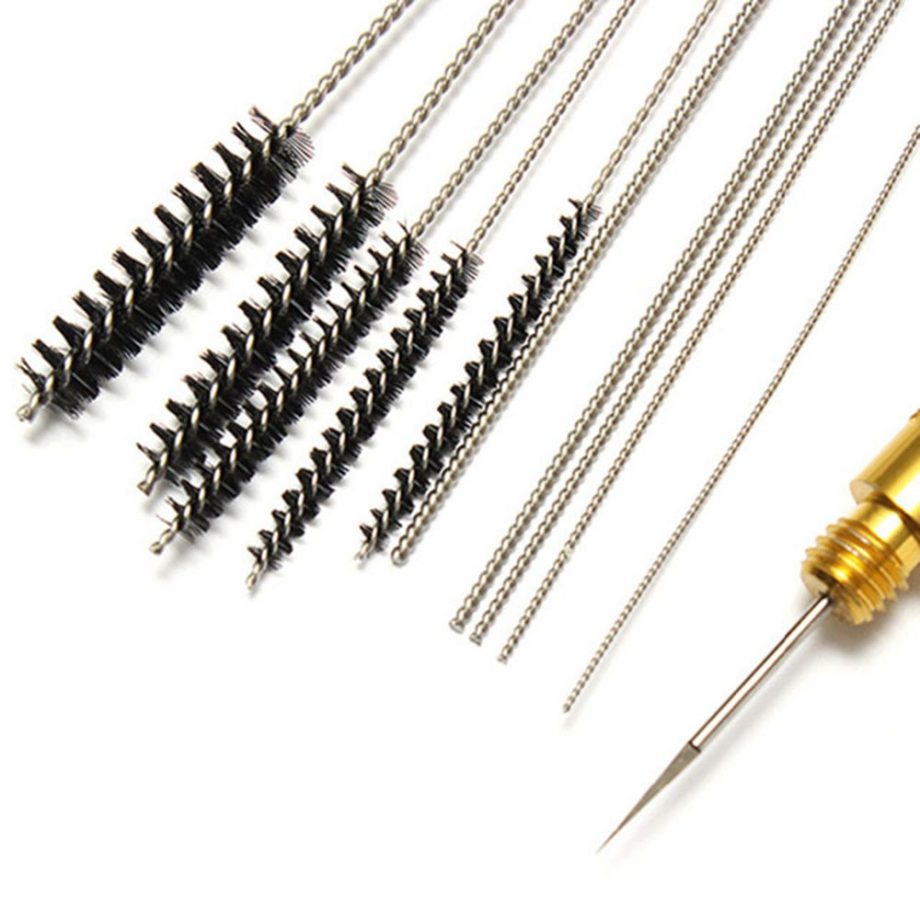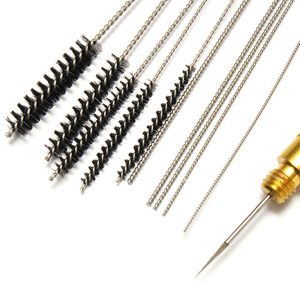 The nozzle needle is one of the most important replacement parts for painting airbrush. If you want to have the perfect spray painting, perhaps these delicate stainless steel needles are the best way to replace your original one. So they are sturdy and durable.The tool is used to clean the paint which block the nozzle, so you can reuse the nozzle again after cleaning it.