This is a video about how to insert a nail drill bits to the Pinkiou Electric Nail Drill Manicure Kit 01-0028.
Lots of our client how have bought the Pinkiou electric Nail drill kit have met problem in install the nail drill bit.
From the design point, it is a little bit tricky. Since you need to keep pressing the button to screw on and screw off the front top holder.
if you don't press the button, the front top holder will keep spinning which make lots of client feel it is unable to take off.
I hope this nail drill manual video will help you guys fix the problem. Please feel free to contact us via support@pinkiou.com if there is any other problem met.
1, press the button which is on front of the nail drill pen
2, screws out the tip holder of the nail drill pen
3, insert the nail drill bit to the nail drill pen
4, screws in the tip holder of the nail drill pen
5, release the button of the nail drill pen
how to put nail bit in drill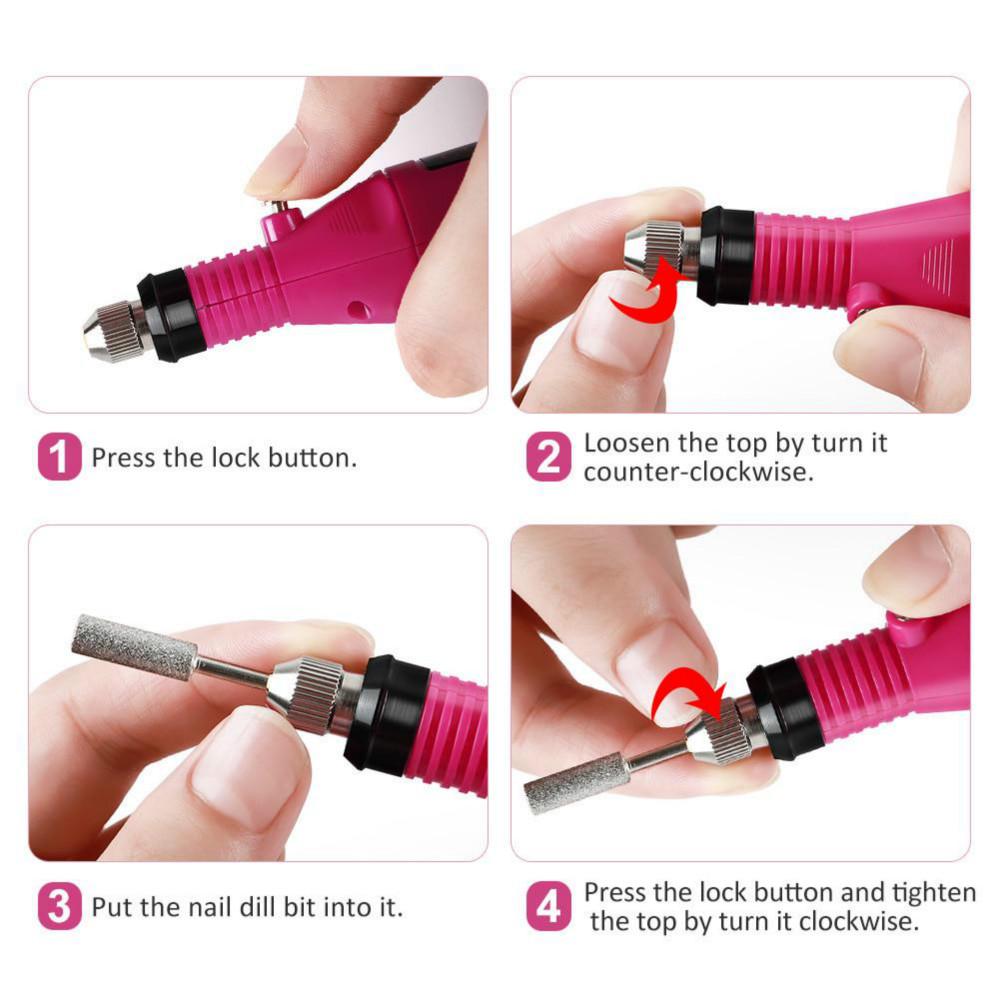 I hope that after watching this nail drill bit guide, it will help you to replace the metal nail drill bits yourself.
how to take off nail drill bit
it is the same procedure and just operate in reverse. Press the lock button and then loosen the top , then you can take off the nail drill bit easily.