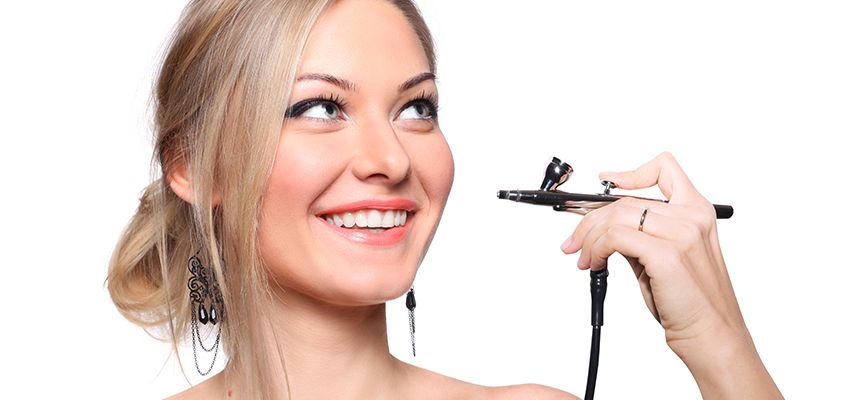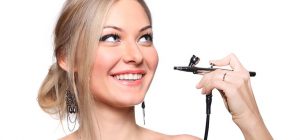 Select the airbrush makeup or traditional mineral makeup? This is  lots of brides need to face,to me i prefer to select airbrush for my wedding day. Traditional makeup is great as well, but there's just something special about airbrush makeup! Here's some interesting facts and the benefits of airbrush makeup below:
Airbrush makeup is amazing, it leaves your skin looking more smooth and flawless, lasting all day guarantee!
Applied with an airbrush system, it allows the makeup to be misted on your face. Airbrush can be applied for light coverage or full coverage and with the system custom skin tone shades are able to be created.
Avoided drying feeling,the airbrush makeup leaves your skin feeling very light, This makeup is smudge and water resistant lasting up to 16 hours.Really a nice things!
This hypoallergenic makeup is misted onto the face, not rubbed in like that of traditional makeup, preventing any clogging of your pores. Since there is a lesser use of brushes it is very sanitary!
Airbrush can also be used to cover acne scars, rosacea (redness of skin), tattoos, and skin pigmentation. This is much better than the traditional makeup.
So personally ,if let me check i will select the airbrush makeup.