Moisturizing Socks Description: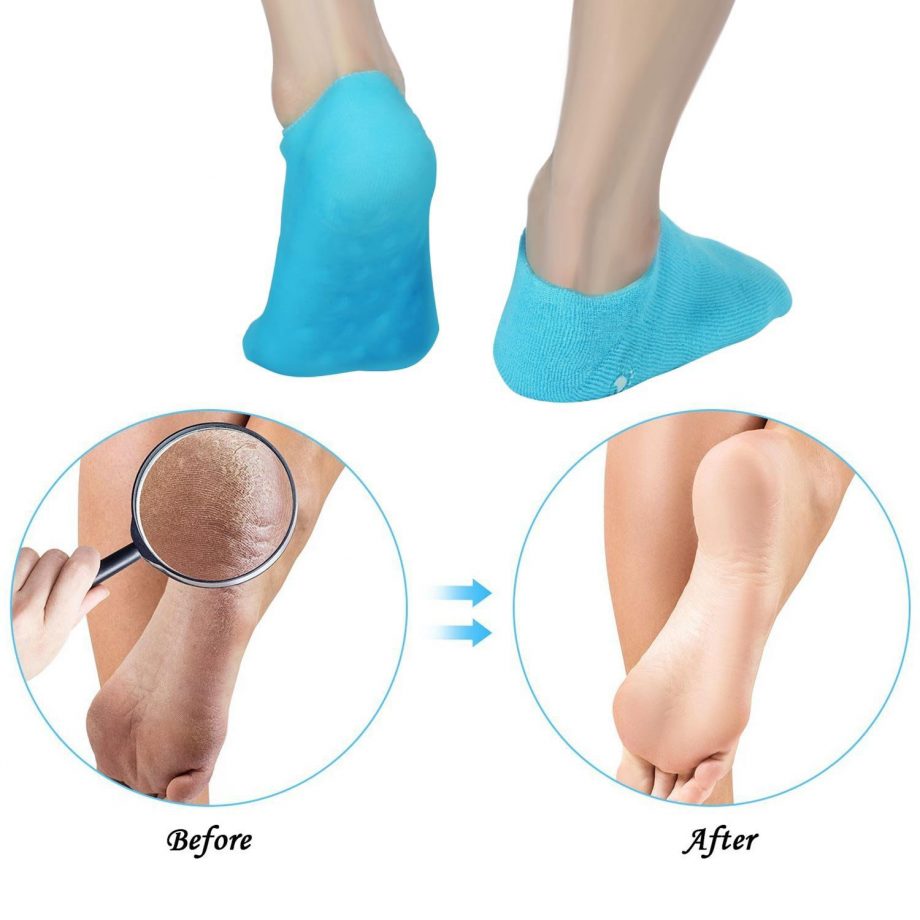 Moisturizing Gel Socks, also known as spa socks, heal socks, silicone socks, socks for lotion, hydrating socks.
Best winter for Her This unisex beauty spa treatment socks Designed to moisturize and soften the skins and make your hands and feet looking fresh and soft to touch.
The sustained release of the TPR mineral oil repairs dry, rough skins, and cracked heels.
Gel Gloves and Silicone Foot Covers with added natural essential oils:
avocado oil, canola oil, grape seed oil, jojoba oil, olive oil.
moisturizing socks details Item:
Material: Gel + TPR + cotton
Weight:175g
Size:Free size
Sock size: 19x10cm(Length*Width) as the picture shown
Glove size: 20.2×9.5cm(Length*Width)
The item may be small for foot bigger than size 10,please confirm the size before you bought
Gender:Unisex Style:Novelty
How To Yse Moisturizing Socks ?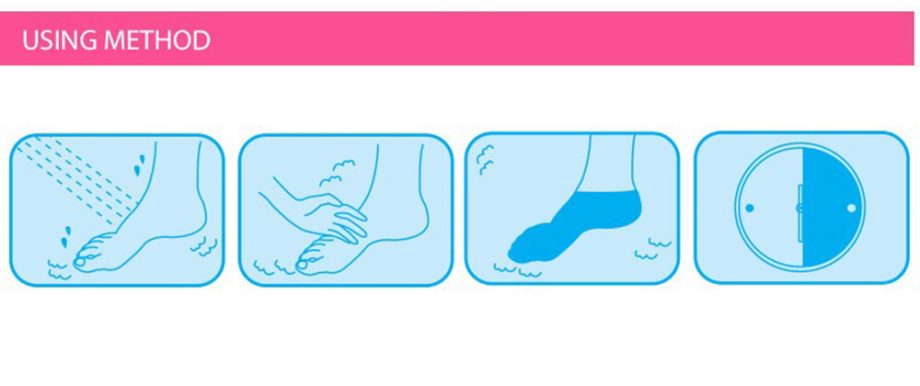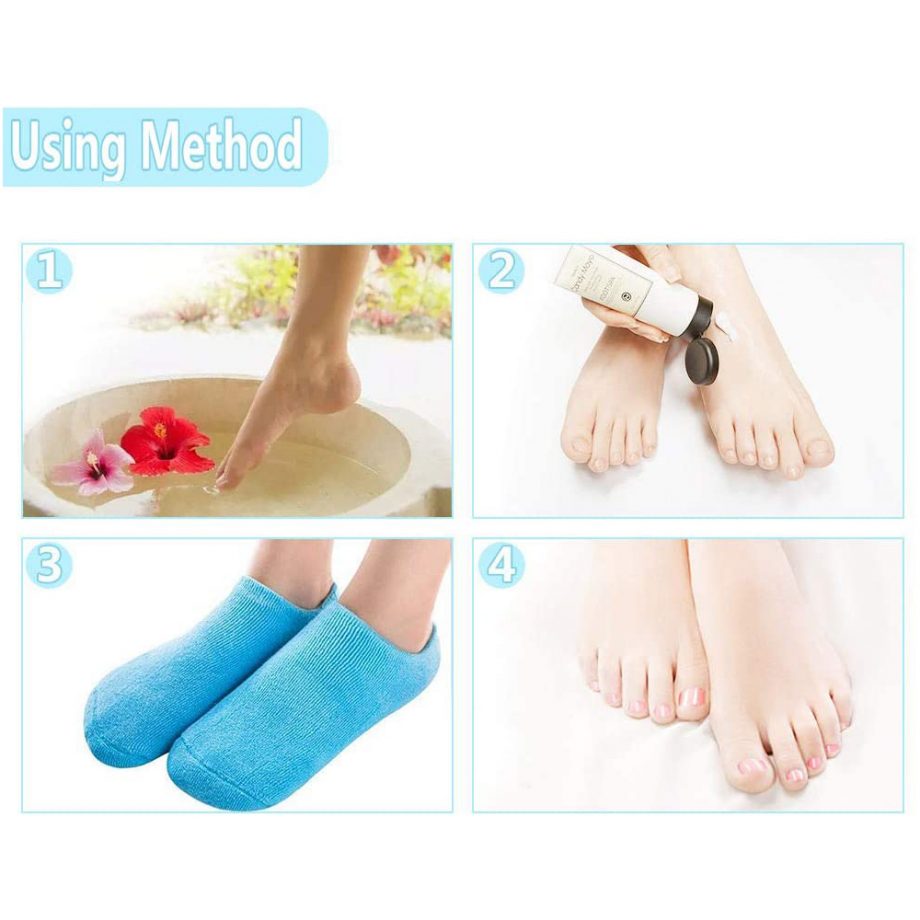 1.Gel matrix is rich in vitamin E and mineral oils (jojoba oil, grape seed oil, olive oil, etc).
2.Designed to moisturize the skins and make your hands feet look fresh and nourishing.
3.Helps soothe and soften your hands feet.
4.The sustained release of the TPR mineral oil can repair the dry and rough hands feet.
5.Used together with body lotion or hand cream, creating better effect.
6.Specially designed, comfortable to wear.
7.Each time 20-30 minutes is recommended.
8.Remove them, no need wash your hands and feet again, just wear your cotton socks, and now you can go bed.
9.Clean the hands and feet with warm water.
Package Including
1 pair moisturizing socks Pleaes noted blue color or pink color, otherwise we will send by random.
Note: This moisturizing socks is not suitable for medical treatment.